1. SOUTHLAND TALES!!!

My favorite movie ever, I absolutely love how maximalistt and over the top it is. Its political Commentary and satire is also incredible; it is a time capsule of the Bush era in every way. The digital photography Is Beautiful and i love the usage of CGI. Its dense and convuluted plot is also very interesting to me. I love The Rock's performance. and the soundtrack makes me very happy

Here is my full top 40 favorite Films
Directors

1. David Lynch 2. Vincent gallo 3. Paul Schrader 4. RICHARD KELLY! 5. gus van sant
6. David cronenberg 7. Tony scott 8. hideaki anno live action 9. paul w.s. anderson 10. Michael Mann
Music
My Top 100 albums. My Last.fm. if u want more insight into my taste and listening habits :p

Favorite musical artists As of December 1 2022 are Dance Gavin Dance, DGSBE, Kanye West (before he became a nazi), George Clanton, Crystal Castles, Black Kray, BMTH, Charli XCX, Gods Wisdom, Kero Kero Bonito, Mark Kozelek, Lana Del Rey, LOONA, My Chemical Romance, S4LEM, Tommy Cash, and Xiu Xiu


Shows
Twin Peaks is my favorite show ever...
I have seen several popular acclaimed TV Shows such as Breaking bad and the Sopranos (Two of my favorites). I used to be very into Game of thrones. I also like 1990s shows such as King of the Hill, seinfeld, and Beavis & BUtthead. Some other shows include Jeopardy, the Simple life with Paris Hilton and Nicole richie, The Blacklist, how to get away wiht murder, & Lost.


Videogames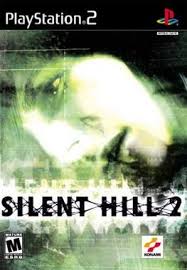 1. SILENT HILL 2

this game's Atmosphere and story line are absolutely beautiful and very comforting to me. i love Its mechanics including the strange camera angles And the monsters are also very well done (My favroites are abstract daddy and Pyramid head). Angela's character is very tragic. The soundtrack is also very very nice.
I do not play games very often but as a child i really liked Sonic & SEGA All-Stars Racing, Little big planet 2, Minecraft, GTA vice city IV and V, and Guitar hero warriors of rock. Right now I really like VAMPIRE SURVIVORS and the scott pilkgim videogame



last updated 1 Dec 22